Stone Hill is a 4 Star self-catering and pet friendly venue perched on a hill overlooking Magaliesberg. An hour's drive from Johannesburg or Pretoria, we offer a stress-free environment.
We look forward to welcoming you to our little gem in the Magaliesberg where your internal clock instinctively slows to the rhythm of the bush and is a great cure for stressed city living!!
Stone Hill welcomes you and your socialised, house trained pets. Each unit has a fully fenced garden with a private outside splash pool & garden shower, each has a large bricked braai off the patio and each one is entirely separate from the other units.
Each of our 9 units have both a bath and shower in the bathrooms, are fully fitted and equipped with everything for your needs including air conditioned bedrooms, fans / electric blankets and indoor fireplaces. All you would have to bring is food, personal toiletries and pool towels, weather permitting!
We have either king size or twin beds per bedroom, according to your needs. Standard drop sided baby cot available on request.
There is a 5 km walking trail on the farm for you and your dog's use, with 10 benches along the way so that one can catch one's breath and take in the peace and tranquility. We also have a short riverine area which dogs really enjoy, coming back somewhat muddy but happy!
ENJOY A SHORT FILM ABOUT STONE HILL
*Each unit has a dishwasher.
*DSTV stay essential package with 80 plus channels. If you would like the full DSTV bouquet, please bring your own decoder and card.

*WIFI router available on request at extra cost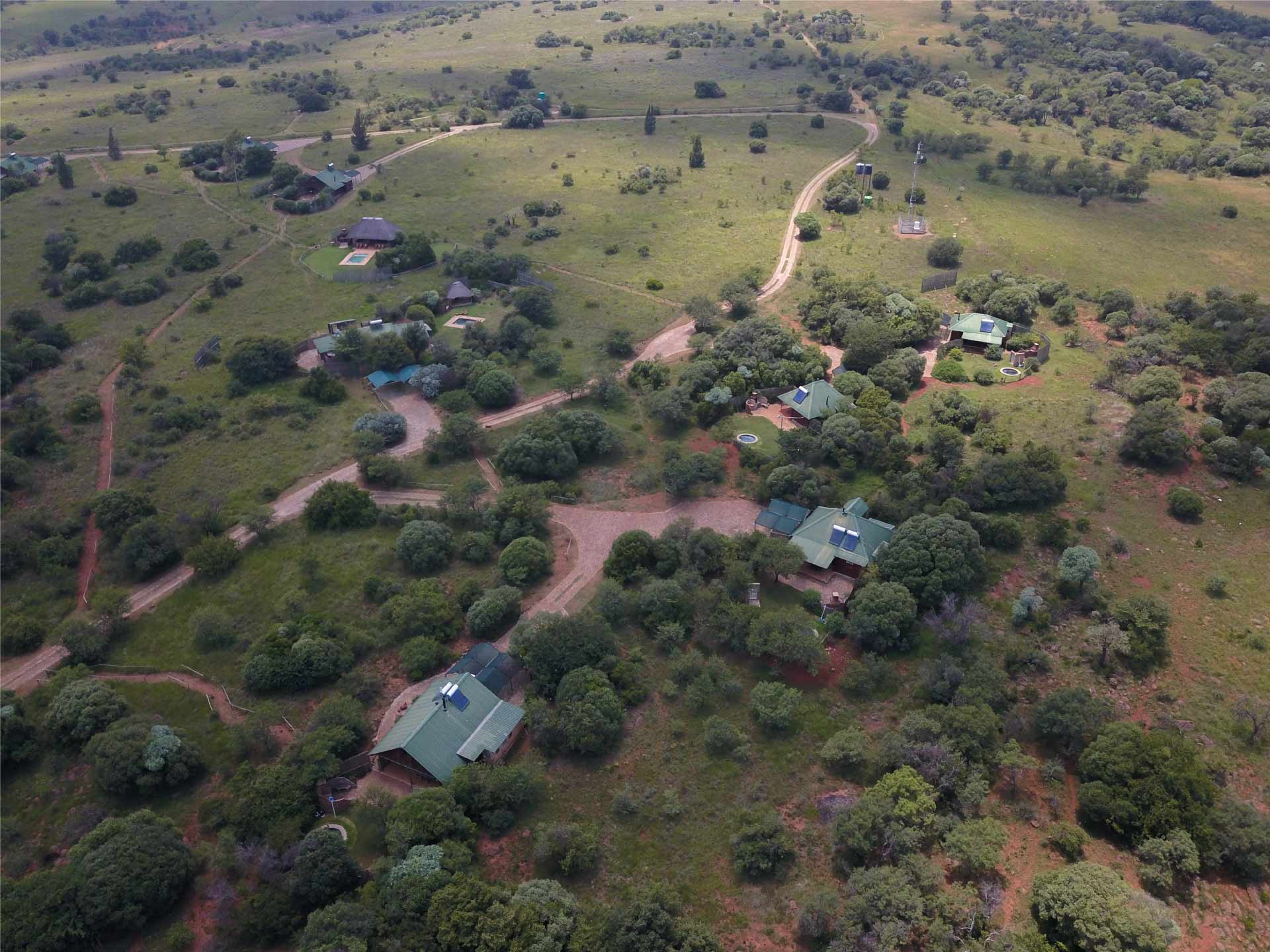 We all loved our stay and much needed change of environment. All you could need within the cottage. The farm fresh eggs and bread are a must each morning!. Our pooch had an absolute ball and enjoyed the River walk hike. 2 days just seemed too little and next time we will aim for maximum 3! My only tip for any left overs that you may want to take home, pack tupperware. Thank you so much Stonehill family for such a lovely stay. We will be back!
Stone Hill outdoes it on all fronts, from the close proximity to Jhb, the great interaction with Bukhosi, Caroline and Mark, to the amazing accommodation and property. The fur kids had an amazing time! Definitely worth it, we will be back soon.
We have spent a lot of time at Stone Hill and are never disappointed. Cabins are exquisite and every need you have is met through careful design and thoughtfulness. We love this place and keep coming back (with our big dogs).
Absolutely fantastic stay. The best place to bring dogs. They were in heaven. The location is gorgeous and the stay was very comfortable. The hosts were very present whenever we needed anything. We will be back soon!
Beyond Excellent l. The best! Will definitely be back. Professional and prompt service. Very welcoming and down to earth owners. Close to JHB… yet you feel far away. Designed for our "furry babies". Private accommodation, with outside shower and perfectly sized pool. Also doggy pools and river to take furry babies for a walk. Very friendly ponies. Great eye for detail. Very well maintained and managed. A must to experience. If peace and tranquility + quality time with you furr baby is what you are after …. this is the top destination to visit
Myself, husband and 2 little doggies stayed here for 4 nights and WOW we had the most amazing time away. The doggies loved every minute of the holiday from the spacious fenced off gardens to the walking trails. The ponies and horse are quiet a treat to see at your gate. Staff are friendly and helpfull. We cannot wait to come back again thank you Stone Hill xxx
Rocking the Cradle | June - September 2023
Fourways Gardens | October 2020